Signature Ministry: School Partnership

A Partnership with Little Mountain Elementary School
Community's signature ministry to and with our larger community is a school partnership with Little Mountain Elementary School (LME). We have a 5+-year plan that involves short, medium, and long-range strategic objectives to benefit the students and staff of Little Mountain and other schools within the District.
Congregational Letter Explaining the Signature Ministry Process and Decision
We have received a "wish list" from Little Mountain's administration and staff, as well as a priority list for our congregation to focus on in partnership with the school.
To kick things off, we served breakfast to the entire LME staff last May and introduced ourselves, talked about our shared vision for partnership and thanked them for their tremendous work and service with/to children in the Monticello community.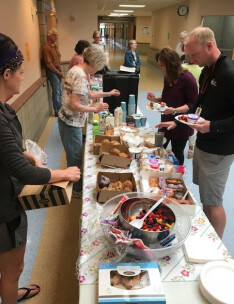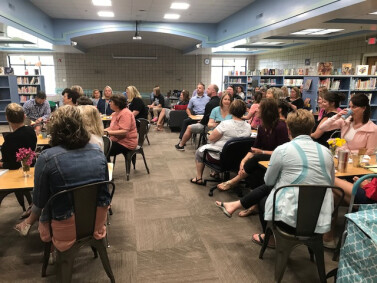 Since then, we have been planting and tending LME's garden beds with an LME family.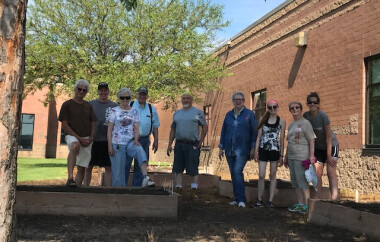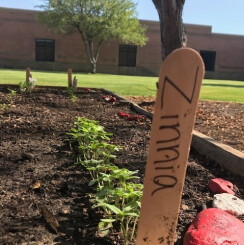 With the start of a new school year just around the corner, we encourage you to consider how you might become involved in our school partnership. Whether preparing supplies for the new art teacher, reading with students, assisting with the condiments station in the lunchroom, teaching an enrichment group or any number of other things, there is a service opportunity for you at Little Mountain.
Why volunteer? You could be the person who reminds a student just how special she is. You could be the one who gives a student more attention than he ever gets at home. You could be the one who helps a student begin to read at grade level. Your willingness to help could be just what a teacher needs to make his or her dreams a reality in the classroom. You can be the one to make a difference!
But you don't have to take our word for it! Take a few minutes to watch the video below created by Little Mountain students, and hear about how much CUMC's own "Grandpa Ernesto" means to them. Just as every student matters, so does every volunteer.
THANK YOU for saying YES to loving and feeding our community in body and spirit.