Our Staff Team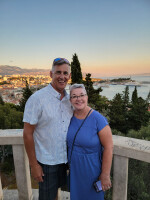 Pastor Ralph is excited to be a part of the Monticello Community. He has been married to his beautiful wife, Candy, for 38 years. They have three daughters and nine grandchildren. Pastor Ralph received a BA in Christian Ministry from Bethel University and a Master of Divinity from Bethel Seminary. What brings him great joy is when someone opens their heart to Christ and their life is transformed. His dream for the church is that it would one day unite in love, so more people see and believe. In his free time, he values time with family, motorcycle rides, and vacations. Some of his favorite places to visit include Rocky Mountains, Banff National Park, Costa Rica, Ecuador, and any place there is lots of sunshine!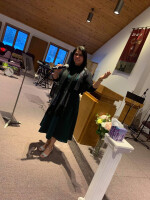 Pastor Celia Navas
Pastor of Isaiah 61:1 Church
E-Mail:

Nacida en la ciudad capital de Guatemala, tengo 43 años de edad, 25 años de a ver sido perdón nada y redimida con la sangre del cordero mi pasión por el evangelismo en las Calles llevando una palabra de sanidad liberación y restauración Dios me ha permitido trabajar en el ministerio Isaías 61:1 soy madre de cuatro hermosos hijos a quién el señor me ha permitido pastorear a pasear guiar y enseñar sobre el amor y la misericordia de Dios Pastoreo una iglesia en la ciudad de Monticello en el estado de Minnesota dónde nuestro enfoque principal restauración de familias expansión del evangelio y traer a cada persona a la arrepentimiento de Cristo Metas por cumplir un centro de restauración para mujeres qué han sido dañadas y maltratadas psicológicamente moralmente verbalmente y físicamente proyectos en el país de África en el país de Perú y en el país de Guatemala con la aprobación de Dios Lo lograré en su tiempo.
Born in the capital city of Guatemala I am 43 years old, 25 years of nothing being forgiven and redeemed with the blood of the lamb my passion
for evangelism in the streets bringing a word of healing liberation and restoration God has allowed me to
work in the ministry Isaiah 61:1 I am a mother of four beautiful children whom the Lord has allowed me to shepherd,
guide and teach about the love and mercy of God. I pastor a church in the city of Monticello Minnesota. Our main focus is restoring families, expanding the gospel, and bringing each person to repentance for Christ. Goals to achieve a restoration center for women
who have been psychologically, morally, verbally, and physically damaged and mistreated projects in the country of Africa in
the country of Peru, and in the country of Guatemala with the approval of God. I'll make it in time.
Jess Monett
Director of Children's, Youth and Family Ministries
E-Mail:

Jess grew up in Ellsworth, Wisconsin on a small dairy farm. She started playing the piano when she was six years old and discovered her passion for making and sharing music with all ages. She earned a B.S. in Music Education at UW LaCrosse then spent 8 years on Whidbey Island in Langley, Washington, where she began her career as a middle school band director. In 2010, Jess completed the Music Together® Teaching Workshop developed by the Center for Music and Young Children in Princeton, NJ. Jess has taught Music Together classes for eight years and continues to offer these fun and important early childhood music education classes here at Community. Most recently, Jess has been working as a music director at English Lutheran Church in Ellsworth, WI. Jess' strong faith and search for the Holy Spirit in her midst have played a key role in her life. She and her husband, Dan, live in Otsego with their two children, Theo and Belle. As a family, they enjoy the outdoors and going on adventures to new places.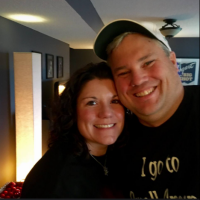 Farah Everswick
Worship Director
E-Mail:

Farah and her family have been residents of Monticello for over 16 years. She and her husband, Mark, have three children: Jake, Dani, and Kel. She is an "Army brat" (her father served for over 20 years) and grew up in a few different locations, including Germany. Her family settled in Kansas for a while where she went to Junior High and High School. She was Student Director of Mixed Chorus for three years, and at one point participated in 5 different choral groups (Madrigal, Show Choir, Jazz Choir, Concert Choir, and Student Director of Mixed Chorus). She was also the Student Director of the musical, Cinderella, her senior year. Farah received her B.A. in Business Management from the University of Phoenix, and just recently acquired her M.A. in Ministry Leadership from Crown College. She has had a wide range of employment over the years, including working on an assembly line in a greenhouse, property management, Deputy Court Administrator, culminating in her current call to ministry. She is passionate for the disadvantaged and outcast to know Jesus and His unconditional love for them. Worshiping Jesus through music is where her heart is, serving on various worship and praise teams for over 20 years. Farah enjoys travel, new languages, reading, research, learning new skills, putting things together, watching documentaries, and hanging out with her people. She is excited to help those attending CUMC encounter Jesus.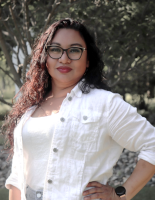 Janet Hernandez
Office Administrator / AVL Coordinator
E-Mail:

Janet was born in California in 1985, and in 1997, her parents made the important decision to move the family to Minnesota. She spent 13 years working with children as a toddler and pre-school teacher after graduating from Champlin Park High School. In 2003 she decided to pursue her career in early childhood development. Elizabeth 18, and Hector Jr, 15 are both her children. While attending Rasmussen University, Janet also earned an associate's degree in early childhood education. She is eager to serve with Monticello Community UMC because she is passionate about following Christ.
My favorite Bible verse is: Philippians 4:13
"I can do all things through Christ who strengthens me." AMEN!!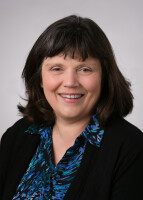 Monica Allen
Bell Choir Director
E-Mail:

From Battle Lake, Minnesota, Monica describes herself as "a small town girl." She graduated from Augsburg College with a major in history and minors in English and Religion. She has been very active in music and children's ministries, beginning that adventure at Community United Methodist Church in Columbia Heights. (We're thankful she has found her way to the Monticello Community UMC!)
In her spare time, she enjoys spending time with her children. Sitting at the table, sharing a meal together, and listening to the conversation fills her heart with joy.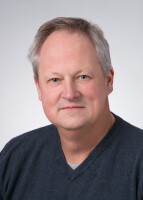 Bruce Hanson
Custodian
E-Mail:

Bruce has lived in Monticello most of his life. He started out in St. Louis Park and moved to Monticello at age 11. He has served as Community's custodian for 18 years and has worked for the Monticello School District since 1992. He has experience working in construction and farming as well. Bruce and his wife, Ellen, have been happily married for thirty years. They have three children: Andrea, Sadie and Mitch, all of whom they are very proud. In his free time Bruce likes to camp, hunt and work around his house.
Bruce is proud of the fact that four generations of his family have held their membership at Community! One of his favorite Bible verses is Psalm 118:24: "This is the day the Lord has made let us rejoice and be glad in it."