Our Team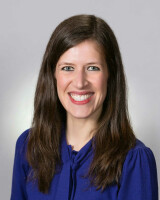 Carrie Binnie
Pastor
E-Mail:

Carrie grew up in Edina, Minnesota. She earned a B.A. in Music from Luther College, with a minor in Music Education K-12. She then moved to Evanston, Illinois where she met her husband and received a Master of Divinity degree from Garrett-Evangelical Theological Seminary. Carrie has been the pastor of Community UMC since the summer of 2015. Prior to that, she was the pastor of Discovery UMC (Chanhassen) and on the pastoral staff at Messiah UMC (Plymouth). Carrie and Peter have two boys, Noah and Nathan, who keep them on their toes! Together, they enjoy family dance parties and belting out their favorite tunes. In her free time, Carrie loves to travel and spend time with her family. She hopes to one day be on The Amazing Race!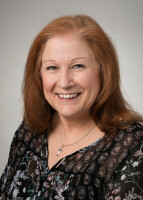 Joanie Webster
Office Administrator / Communications Specialist
E-Mail:

Joanie grew up in Prior Lake, Minnesota. She earned a B.A. in Christian Ministries from Bethel University, with a minor in Music. Joanie has served various churches in the metropolitan area for over thirty years as a Music Director and Worship Minister/Leader; as well as in the capacity of communications and program administration. Joanie and Dennis have six children and two grandchildren. They enjoy loud family parties, taking care of the grand-kids, and performing in the metro area (Dennis is also a musician). Joanie loves taking care of her yard and garden in summer, and staying warm and cozy in the winter!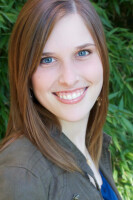 Allison Martin
Director of Children's, Youth and Family Ministries
E-Mail:

Allison grew up in Indiana and did her undergraduate work at Goshen College. She comes to us most recently from Lansing, Michigan, where she met her husband, Steve, while attending graduate school at Michigan State University. After earning her master's degree in vocal performance, Allison joined the staff at Okemos Community Church as the Director of Children's, Youth and Adult Ministries. Prior to her time at Okemos, she taught private voice lessons and spent a summer serving in a Christian leadership role at Camp Friedenswald. Steve's performing career brought the couple to Minnesota this spring, as he will be one of the Minnesota Opera's newest resident artists beginning in September. The pair now calls St. Louis Park home.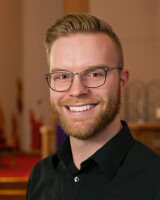 Zack Carlson
Director of Music / Worship Leader
E-Mail:

A lifelong church musician, Zack is glad to have joined the Community United Methodist Church community. After sitting in the pew with his mother as she played hymns in their small country church in rural Minnesota, Zack knew he wanted to follow in her steps as a church musician. He spent his college days as a section leader and choral scholar at two parishes in Duluth and more recently spent three years directing the choir at St. James Lutheran Church in Mason City, IA. Zack is looking forward to continuing to develop relationships with the congregation. If you aren't involved with Community's music ministry and would be interested in sharing your gifts, please let Zack know! All are welcome!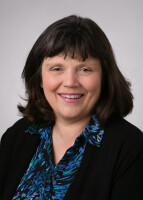 Monica Allen
Bell Choir Director
E-Mail:

From Battle Lake, Minnesota, Monica describes herself as "a small town girl." She graduated from Augsburg College with a major in history and minors in English and Religion. She has been very active in music and children's ministries, beginning that adventure at Community United Methodist Church in Columbia Heights. (We're thankful she has found her way to the Monticello Community UMC!)
In her spare time, she enjoys spending time with her children. Sitting at the table, sharing a meal together, and listening to the conversation fills her heart with joy.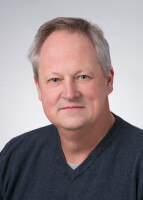 Bruce Hanson
Custodian
E-Mail:

Bruce has lived in Monticello most of his life. He started out in St. Louis Park and moved to Monticello at age 11. He has served as Community's custodian for 18 years and has worked for the Monticello School District since 1992. He has experience working in construction and farming as well. Bruce and his wife, Ellen, have been happily married for thirty years. They have three children: Andrea, Sadie and Mitch, all of whom they are very proud. In In his free time Bruce likes to camp, hunt and work around his house.
Bruce is proud of the fact that four generations of his family have held their membership at Community! One of his favorite Bible verses is Psalm 118:24: "This is the day the Lord has made let us rejoice and be glad in it."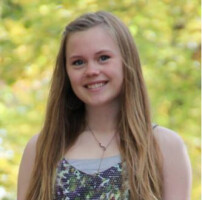 Lea Nygaard
Pastoral Intern
E-Mail:

Lea grew up in Monticello, MN. She currently attends North Central University and will graduate in May, 2020 with a degree in Pastoral Studies. Lea has been involved in the community for many years, volunteering at Little Mountain Elementary, participating in and coaching gymnastics and nannying. She loves the Lord and is excited for the opportunity to be serving at CUMC this summer, connecting with the congregation and learning how to lead a church.