Mission, Vision & Values
Our Mission: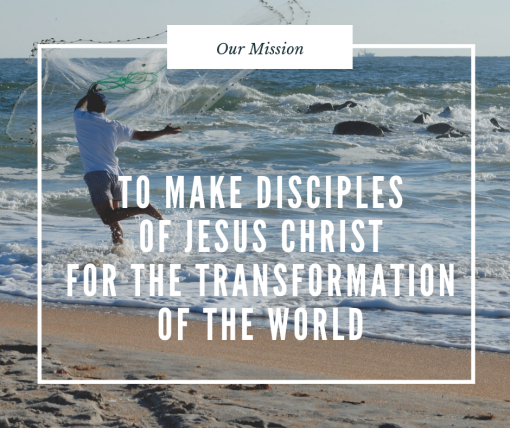 Our Vision: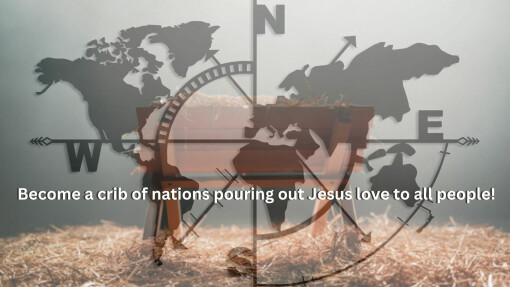 Our Values: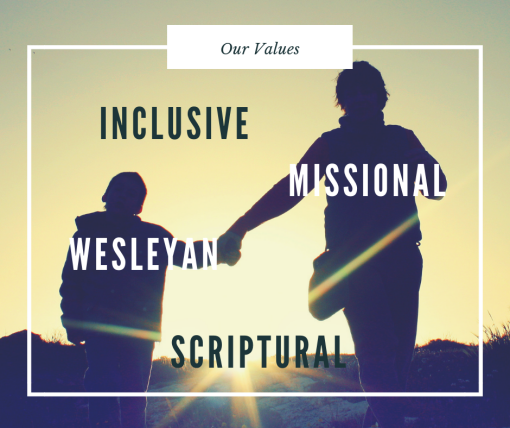 We are:
Inclusive
All are welcome, encouraged and empowered to participate fully in every aspect of life and worship together. If you want to teach Sunday school, teach. If you want to lead worship, sing. If you want to prepare dinner, cook. Nothing will stand between you and participation in God's work. We believe in an open Communion table. This means that nothing you have done will bar you from the table. Nothing you do will secure you a place at the table. It's what Christ has done and what the Spirit continues to do in this world that draws you to this holy feast of grace. If you are willing, there is room for you too.
Missional
We are sent by God into the world to proclaim the gospel: Jesus is alive! Freedom is here! Death has been defeated! Community isn't somewhere we go. Community isn't something we do. Community is who we are. This is what it means to be a missional church.
Wesleyan
Whenever United Methodism has had a clear sense of mission, God has used the Church to help save persons, heal relationships, transform social structures, and spread scriptural holiness, thereby changing the world. In order to be truly alive, we embrace Jesus' mandate to love God, to love our neighbor and to make disciples of all peoples.
Scriptural
The Bible is the inspired word of God. It is an honest compilation of stories, songs, letters and poems that reveals God's redeeming and ongoing love for creation. Scripture, together with reason, tradition and experience, shapes our worldview and guides us in our decision-making and ministry together.