Family
Practices to Comfort Children During Times of National Trauma
We all know the year 2020 contained unique challenges that affected everyone - children, youth, young adults, families, etc. Here we bring you some tools for helping you and your family address times of trauma and anxiety.
Check out this BOOK that teaches a vocabulary of mindfulness with heart-based values for raising kind, confident and caring kids.

Here is a BOOK that addresses how we regulate our emotions with the amygdala in our brain in a fun, child-friendly and appropriate way. It also incorporates a list of Bible verses to help us find peace.

Free Covid-19 RESOURCES from Child Evangelism Fellowship website

View this VIDEO from the Elk River School District ISD 728 Social Workers and Counselors about How to Help Your Child Deal With Stress and Anxiety

Story & Stretch - Experience your body as a sacred place to dialogue with God

Prayer Coloring Sheets For When You Are Anxious
Sermon Notes/Pages for Kids
Are you looking for something to keep your kiddos hands busy and ears listening during virtual worship? Try these pages!
Intentional Discipleship
Are you looking for ideas for your family to grow in discipleship? Click below to find many ideas on how to pray together, talk about God together, and how to find God in your midst of your lives.
Events for your whole family
Who doesn't love some good family fun--especially when the mess is kept away from your house?! Whether we're decorating gingerbread houses or enjoying s'mores around the new outdoor fireplace, we always have a great time! In fact, some of our favorite memories come from time spent in community with other families. We strive to have regularly-scheduled events for children and families to enjoy. Check out the events below for a sampling of family fun offered by Community UMC. Everyone is welcome.
Vacation Bible School (VBS)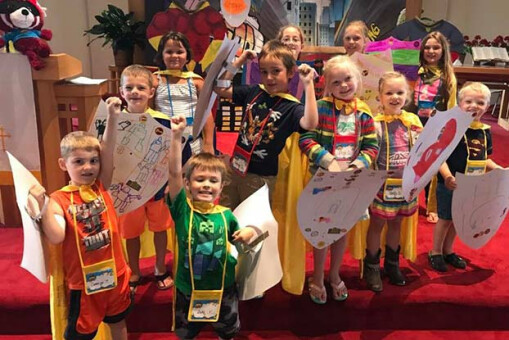 Offered mornings the first full week of August.
Summer Olympics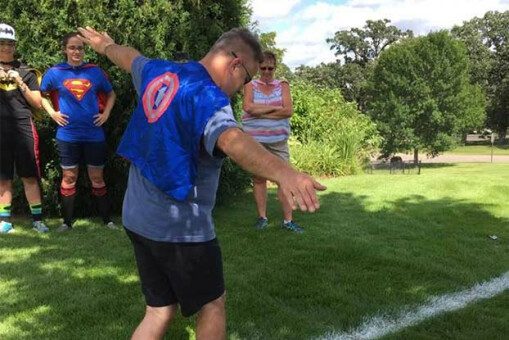 A fun, outdoor event with relay races, water balloons, medals and a giant slingshot.
Fiesta!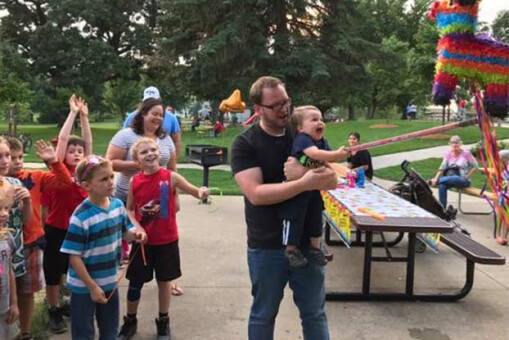 A free community-wide event in Pioneer Park complete with taco bar, pinata, photo booth and games.
Trunk or Treat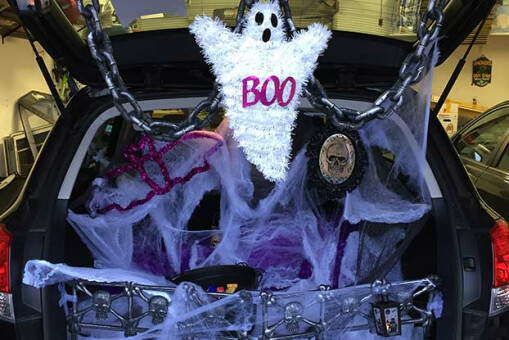 A safe trick-or-treating experience from car to car in the church parking lot, along with games and pumpkin decorating.
Christmas Festival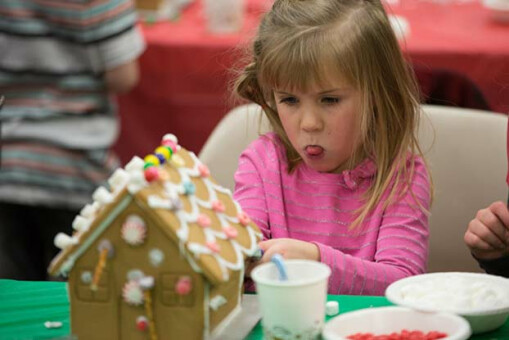 A massive gingerbread decorating party complete with pre-assembled gingerbread houses, photo opps with Santa and a hot cocoa bar.
Art & Apps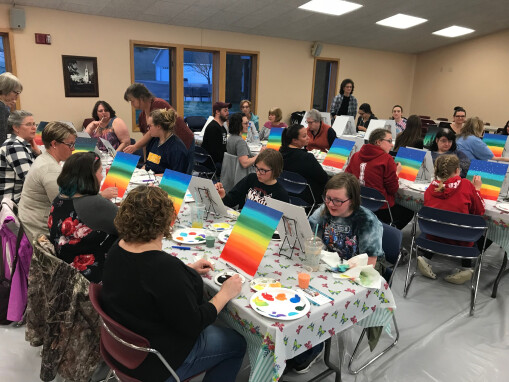 A painting and appetizers night led by artist and local elementary school teacher, Sarah Vagle.
There is always room for one more child, one more family and one more volunteer in Children and Family Ministries! If you would like more information and/or you want to become involved, contact our Director of Children's, Youth and Family Ministries, or the church office.