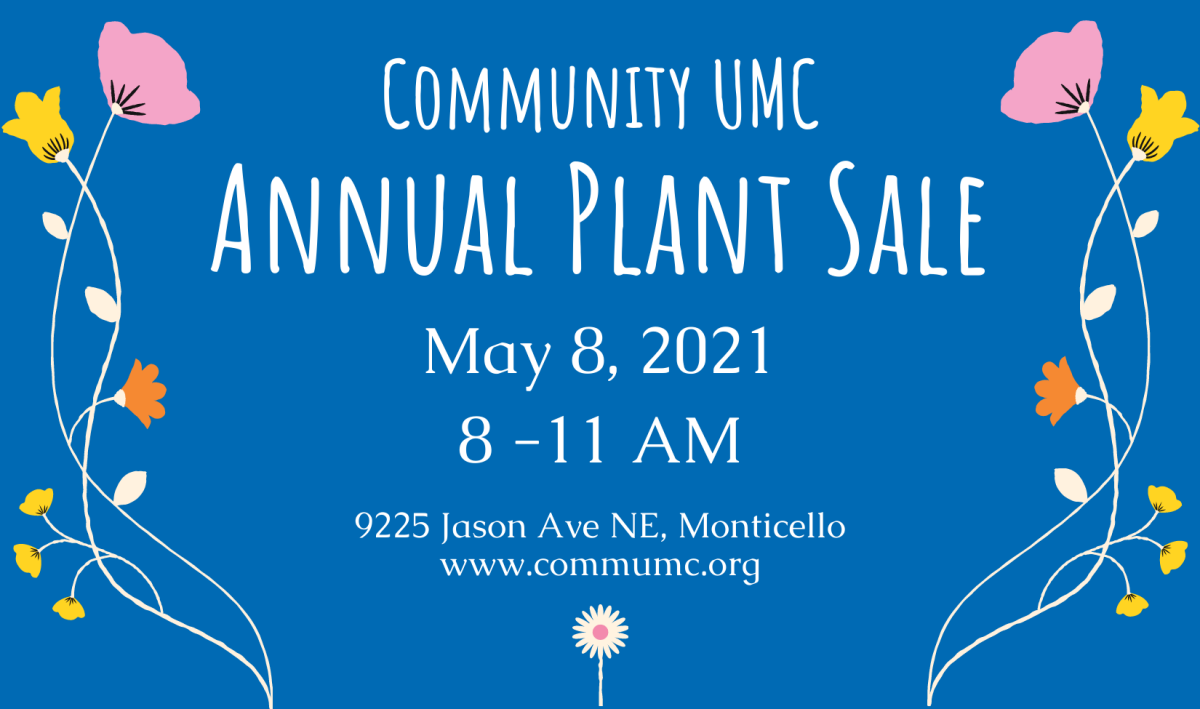 Saturday, May 08, 2021, 8:00 AM - 11:00 AM
Please plan to attend CUMC's 73rd Annual Plant Sale. As we had to cancel our sale last year, our gardens are overflowing!
Following a list of just some of the plants that will be available:
Asiatic Lily bulbs – Many Colors
Astilbe and False Astilbe (great ground cover)
Bergenia – White or Pink blooming
Bleeding Hearts – Old Fashioned, White, Everblooming
Desdemona
Dianthus
Early blooming dwarf Iris – different colors
European Ginger – nice mounding plant or allow it become a ground cover
Geraniums – lovely low growing
Lilies – various colors
Missouri Primrose (Sun Drops)
Peonies – Various Colors
Peruvian Daffodil Bulbs
Sedums
Tree Peonies
Turtlehead
Virginia Bluebells
Hostas – many varieties including:
Strip Tease
Montana
Chartreuse Ruffles
Sun Power
Sun & Substance
Shrubs
Annabelle Hydrangeas
Shrub Roses - White
Weigela, low growing
Berries/Etc.
Strawberry Plants
Rhubarb
NOTE: This is just a sample of what you will find. All are donated from local gardeners so we sometimes get surprises! They are all hardy for this climate, and many are not available at local big box stores. Prices are very reasonable.
Covid Precautions:
Please wear a mask (we will have some available if you do not have one)
Sanitizer will be available
Social distancing to be observed
The coffee shop, caramel rolls and bake sale will not be offered
We will be inviting small groups into the building one at a time, and using a one-way traffic process. Doors and windows will remain open and fans will be used to allow for air ventilation/turn-over. We suggest you dress for the outdoor temperature, since windows will be open and it will be cool inside.
To comply with MN Dept of Health requirements for contact tracing we will ask for your name and phone number upon entrance. This information will not be used for any purposes other than contact tracing.