What's Next for The United Methodist Church?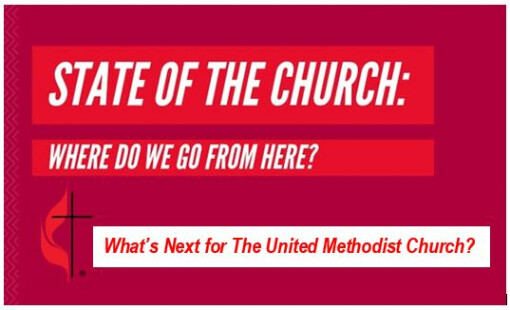 This is a challenging time for The United Methodist Church. There is much to be determined about the future of the denomination after the General Conference 2019 vote around human sexuality. Below, you will find links to articles, events and resources to keep you involved and informed in the days and months ahead.
General Links:
Minnesota Annual Conference of The United Methodist Church
FAQ About General Conference 2019
The Judicial Council of The United Methodist Church
Working Toward a Fully-Inclusive Methodist Church:
The Inclusive Methodist Movement is meant to serve as a connector of the conversations and information in a time where much is happening, often faster than we can keep up. To share resources and suggestions and/or to sign up for updates, please email .
Opportunities to Engage
Minnesota Reconciling Congregations meetings are held at 7 PM on the second Thursday of every month at Hennepin Avenue United Methodist Church.
Upcoming Events
Saturday, January 25, 2020 -

an event led by

Dr. Grace Pak from the General Commission on Religion and Race of the United Methodist Church

. Dr. Pak will faciliate conversation and learning to bring people together across cultural differences in order to live more fully into God's Kindom. While the event is sponsored by Twin Cities District Strategy Team, all across

Minnesota

are invited, expected, and encouraged to join our conference leadership and attend this first conversation and learning.

Sunday, February 23, 2020 -

Minnesota

Methodists

invites you to an afternoon conversation with Bishop Karen Oliveto at the United Methodist Church of Anoka. Bishop Oliveto will be in town for the Mahle Lecture at Hamline University, and will also be at the Twin Cities District Ash Wednesday service at Hamline Church on February 26.
Organizations Committed to Maintaining a Traditional Methodist Church:
The Institute on Religion and Democracy
Legislation and Articles Related to General Conference 2020 Legislation:
Other: