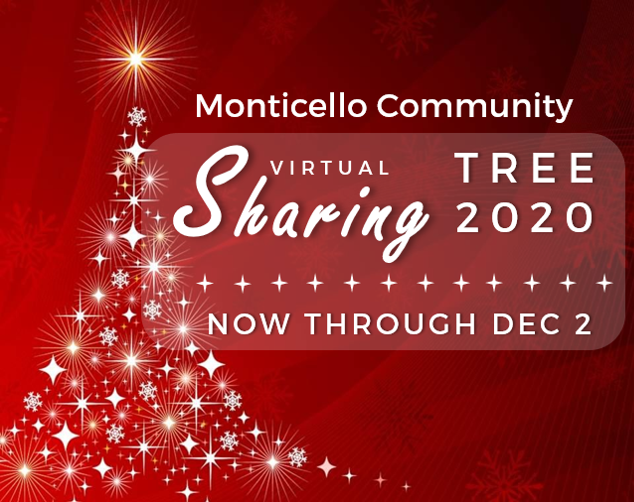 Tuesday, November 17, 2020 - Wednesday, December 02, 2020
The Monticello Community Sharing Tree is a community-wide Christmas gift project that adopts financially-stressed families for Christmas. It is amazing what we can do when we join forces for our local community.
The help given to each family includes 3 gift cards* per child ($25 or less). In addition, parents receive a gift card* for gas or groceries. Sign up for single cards, or for a whole family - every gift helps. Community UMC is hoping to help 20 families this year! Gift cards are due to the office by Wednesday, December 2nd.
If you have trouble with your sign up, call the office for assistance at 763-295-2652.
*All gifts will be in the form of gift cards (due to the pandemic)