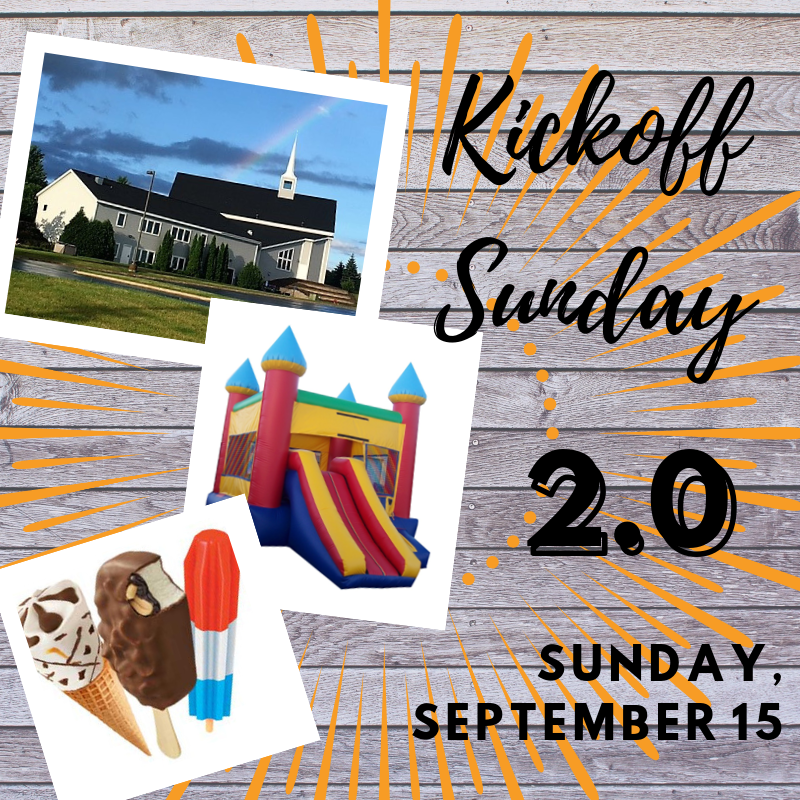 Sunday, September 15, 2019, 9:00 AM - 12:30 PM
Predictions for cold and rainy weather got in the way of our plans for outdoor fun last week, so we're trying again!
Join us THIS Sunday as we continue our new sermon series, Earn.Save.Give. (with corresponding Sunday School curriculum), and stay for the bounce house and complimentary treats from the ice cream truck!